5/23/2019 – 2:00 p.m. The water main has been repaired and the water is back on. If you have discolored water or air in your lines, please run ONE cold water faucet only for approximately 5 – 10 minutes.
5/23/2019 at 3:30 a.m. – Water main break – Esther Drive at Sherwood. There are ten houses on Esther Drive that do not have water this morning. Upper Purchase Street area may experience low pressure and air in the lines. Please open one cold water faucet only to help remove the air from your water line. Once water is restored, please open one cold water faucet only preferably from your kitchen to remove any additional air and discoloration. Thank you for your patience while the crew repairs this unexpected water main break.
_______________________________________________________________________________
The Milford Water Company's office will close at noon on Friday, May 24th and will be closed on Monday, May 27th in observance of Memorial Day!
Have a safe Holiday.
_________________________________________________________________________________
Notice
Updated as of 6:00 a.m. 5/23/2019 – HYDRANT FLUSHING IS COMPLETE.
The Milford Water Company will be continuing its annual hydrant flushing program in the Town of Milford starting on Sunday, April 7, 2019. Flushing is scheduled at NIGHT between the hours of 8:00 p.m. and 6:00 a.m. and will continue throughout the month of April/May/June until the entire system has been completed. Hydrant flushing is conducted to remove any accumulated sediment from the water pipes that may impair water quality. The program also provides the opportunity to inspect hydrants to ensure they will operate properly in the event of a fire. During the flushing program you may notice a temporary loss in water pressure and water discoloration. Please run the water first before using for laundry. If you have any questions regarding areas being flushed or problems caused by the flushing program, please contact our office at (508) 473-5110 between 8 a.m. and 5 p.m..
___________________________________________________________________________
THE WATER CONSERVATION LEVEL
Effective October 1st 2018
Milford Water Company is currently on a STAGE I Water CONSERVATION Level.
What does this mean to you as a customer?
ALL OUTSIDE WATER USAGE INCLUDING IRRIGATION WATER IS ON A VOLUNTARY ODD – EVEN ALLOCATION PROGRAM BETWEEN THE HOURS OF 7PM AND 7AM. This means that all outside water use is based on your house number, odd numbers may use water on odd calendar days and even numbers may use water on even number days after 7pm and before 7am.
MWC DOES MONITOR FOR VIOLATORS OF THE CONSERVATION STAGES.
The Milford Water Company at this time would like to thank all of its customers for their cooperation in this matter and hope that by CONSERVING now we will not need to increase our water restriction going forward.
PLEASE VISIT THE WATER CONSERVATION PAGE FOR MORE INFORMATION.
____________________________________________
Level of Echo Lake

Echo Lake Levels 1995-2019 PLUS Capacity (66 KiB)
Rainfall Totals

Rainfall (48 KiB)
Irrigation Policy

MWC Irrigation Notice (0.5 MiB)
MassDEP – brochure on The Value of Public Drinking Water

Water-values (0.3 MiB)
These pictures were taken at Echo Lake in September 2016.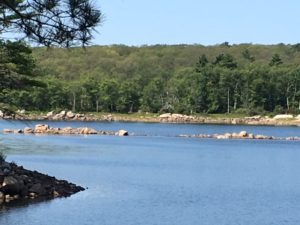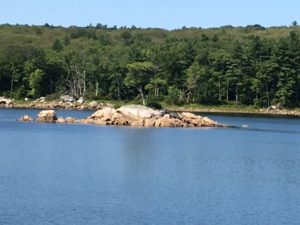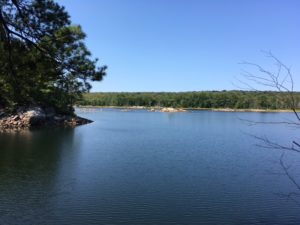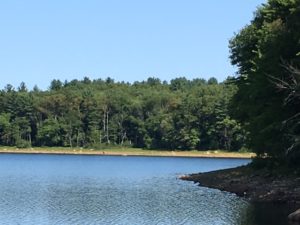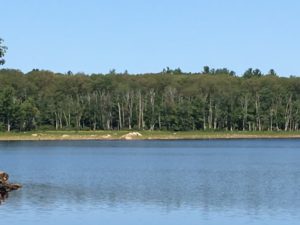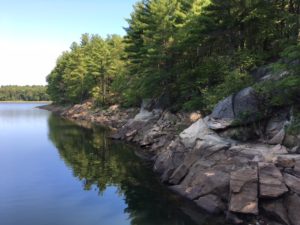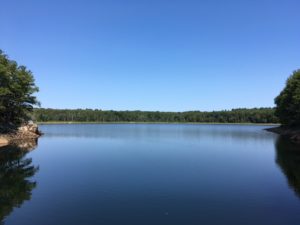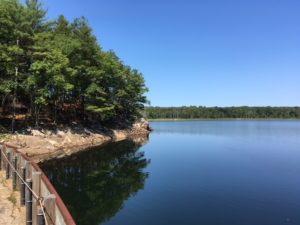 Thank you for visiting our web site that is now mobile friendly.  The goal of the site is to give you accurate and up-to-date information about your water supply in Milford.  This site will allow us to do that in a more efficient manner.
You will find information here on a wide variety of subjects including paying your bill on-line, what to do when you are buying or selling your house, reports on water quality, and history of the company.  We hope you will take the time to explore the site's contents and come back and visit us often.
Your confidence in the water supply is our top priority and we will continue to strive to earn your trust. We welcome your comments and feedback.
David Condrey