Online bill Payment
It's now fast and easy to pay and/or view your bills online.
The Milford Water Department is excited to offer customers an easy and secure way to view, print and pay their water bills online. We support electronic presentment (viewing) and billing because it is more convenient for our customers and better for the
environment.
The Milford Water Department, in partnership with Invoice Cloud, offers the following benefits:
No signup cost

Access, view and pay your water bill online, at your convenience

Paying your bill online is faster and cheaper than writing a check and mailing it – if you pay on-line by check

You can pay with electronic check or credit/debit card – fees apply ($.50 for check – 3% for credit/debit card)

You may choose to eliminate paper invoices to reduce clutter and help the environment

You have the option to pay immediately, schedule a payment or sign up for Auto-Pay
To make a water bill payment, please click this button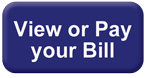 If you need help using online bill pay or you have a question about your account, please call the Milford Water Department
at (508) 473-5110.

Click here for a list of Frequently Asked Questions
If there is an error in the Credit Card charge, please contact Invoice Cloud at (877) 256-8330 option 3.
You can also pay by phone, 24/7, by calling our toll free line at 844-925-2445.